ADULT MINISTRY

meets every Sunday at 9:45AM.
We are a group of people, generally over 30, who desire to learn more about the Bible. We believe that, as our creator, God offers the best advice, instruction, and direction available for living life to the fullest.
Not only do we study God's word but we strive to correctly apply it in our lives. Doing this doesn't prevent us from experiencing hard times but it sure does help us get through them. The prayers, support, and encouragement of our friends in the class are invaluable also.
Most of us are Christians and followers of Jesus Christ. Some are seekers; some may just be curious. Everyone is welcome…including you.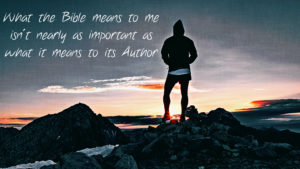 Ralph is more than just a leader to us. He is a father of six extraordinary children, a loving husband, an astounding Deacon, and a man after God's own heart. Ralph takes the Bible and shows you how alive it truly is, and encourages you to live the word everyday. For him being a Christian is more than just a Sunday obligation, it's who he is.